Working towards a cleaner, greener future!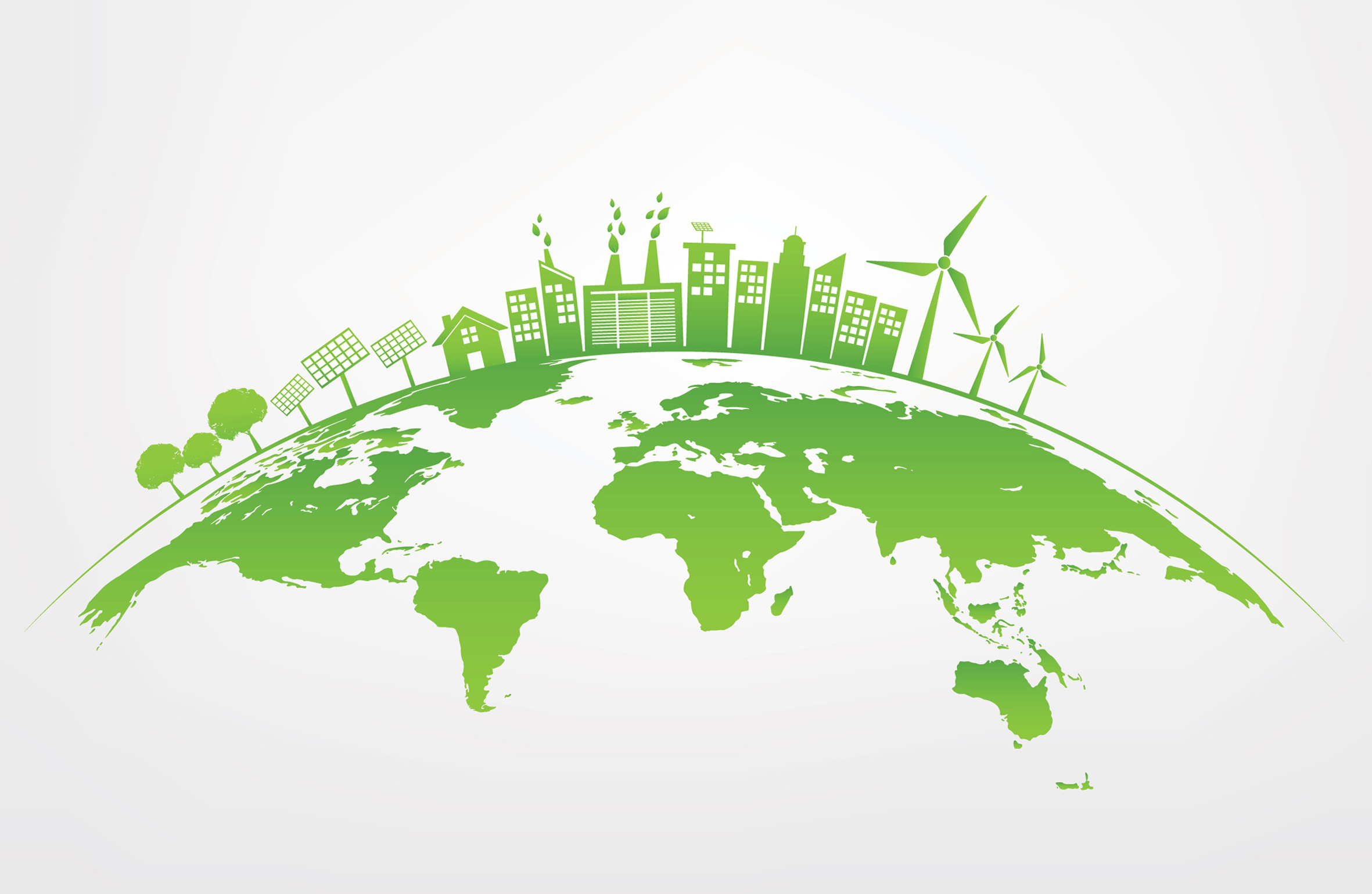 From 1st October 2024 onwards, Great Britain and Northern Ireland will no longer be using coal to generate electricity; a year earlier than originally planned.
This ambitious pledge, made by the former Minister for Energy and Climate Change, Anne-Marie Trevelyan (now the Minister of State for the Indo-Pacific), is a key part of the UK Government's commitments to end unabated coal-fired electricity generation, transition away from fossil fuels and de-carbonise the power sector, in order to eliminate contributions to climate change by 2050. Moreover, the UK is calling on all nations to accelerate their phase-out of coal power and, as part of this, has withdrawn its support for the fossil fuel energy sector overseas.
Over in the US, fossil fuels – petroleum, natural gas and coal – have accounted for at least 80% of energy consumption for well over a century. Overall energy consumption in the United States reached a record high in 2018; at 101 quadrillion British Thermal Units (BTUs), of which more than 81 quadrillion BTUs were generated by fossil fuels. Despite the increase, however, the fossil fuel share of total US energy consumption in 2018 increased only slightly from 2017, and was the second-lowest figure recorded since 1902.
The increase in fossil fuel consumption in 2018 was driven by increases in petroleum and natural gas consumption. Coal consumption in the US peaked in 2005 and has declined sharply since then; 687 million short tons in 2018, which is the lowest level of coal consumption in the United States since the 1970s.
Coal is one of the most carbon-intensive fossil fuels, responsible for damaging air pollution. By removing its use in electricity generation, the UK can make sure it plays a critical role in limiting global temperature rise to 1.5 degrees – a key aim of its COP26 presidency which passes on to Egypt this November. The UK has made huge progress in reducing the use of coal across the power sector; it accounted for only 1.8% of the UK's electricity mix in 2020, compared with 40% a decade earlier.
The UK went 5,000 hours without coal-fired electricity in 2020, and earlier this year broke a new wind power record, with just over a third of the country's energy coming from wind. In May, under the UK's leadership, G7 Climate and Environment Ministers agreed to end all new finance for coal power by the end of 2021 and to accelerate the transition away from unabated coal capacity and to an overwhelmingly decarbonised power system in the 2030s.
Selective Catalytic Reduction – a safer interim solution
At present, coal-fired power stations still function in the majority of the world's nations; the global population needs energy to thrive and survive, and the most environmentally efficient and sustainable method for these kind of power plants to operate is through Selective Catalytic Reduction.
Selective catalytic reduction (SCR) is a means of converting nitrogen oxide (NOx), with the aid of a catalyst into diatomic nitrogen (N2) and water (H20). A reductant – typically anhydrous ammonia (NH3) or aqueous ammonia (NH4OH) – is added to a stream of flue gas, and is reacted onto a catalyst such as vanadium, titanium, tungsten oxides and zeolites. As the reaction drives toward completion, diatomic nitrogen (N2) is produced.
SCR was first patented in the US in 1957, with development of the related technology continuing throughout the 1960s, and the installation of the first large-scale SCR system, again in the US, taking place in 1978. Typically, SCR systems have been shown to reduce NOx by 70 – 95%.
The NOx reduction reaction takes place as the gases pass through the catalyst chamber. Before entering the catalyst chamber ammonia or other reductant, such as urea, is injected and mixed with the gases. The ideal reaction has an optimal temperature range between 630 and 720K (357 and 447 °C), but can satisfactorily operate as low as 500 K (227 °C) with longer residence times. The minimum effective temperature depends on the various fuels, gas constituents and catalyst geometry. Other possible reductants include cyanuric acid and ammonium sulphate.
Our proven experience in the power generation sector is wide-ranging, from the full inspection of hydro-electric systems, to implementing and certifying a range of quality management standards, including ISO 50001.
One of our key clients in the steam, power and energy industries is ESI, a trusted global services and project execution-based solutions provider, headquartered in Kennesaw GA.
Our latest project for ESI has seen us perform a range of inspection, expediting and witness test visits to supplier and sub-contractor sites in Turkey, Mexico, Egypt, Canada, the Czech Republic and Romania, as well as the US. These were to assist ESI in the delivery of their SCR projects to a Carbon Black Producer.
As part of this high-profile project, we also undertook detailed reviews of the SCR system's reactor, storage and ammonia tanks, skids, ductwork, and instruments, as well as the actual catalyst itself.
The scope of our site visits to help ESI deliver their SCR projects included confirmation that all order requirements had been efficiently communicated to suppliers and sub-contractors, were adequately planned and fully in line with ESI's specified delivery dates.
Turner & Coates engineers were also responsible for undertaking a complete design and engineering evaluation, as well as equipment, purchasing and procurement reviews to determine the status of required manuals, placed and received orders and any long lead-times and missed delivery dates requiring action.
Tasks also included within our remit on the ESI SCR project were a full manufacturing, assembly, paint and packaging review and inspection of all shipping arrangements, including specialist transportation due to the equipment's size.
Inspection & Expediting – running the rule over global business!
Turner & Coates benefits from a wealth of experience at the vanguard of international inspection & expediting, and we are well-placed to deliver the uncompromising levels of service and dedication your business demands and deserves in today's fiercely competitive worldwide marketplace.
Inspection & expediting at Turner & Coates is a potent, combined service that helps to survey each individual component – from design to manufacture, analyse the processes and materials involved, identify any potential problems quickly and effectively, and prevent delays via a thorough review of supplier documentation.
Each inspection report we write and submit is highly detailed and, therefore, key to your decision-making process when dealing with suppliers and sub-contractors, whilst every expediting visit we make is focused on a total review of activities and, of course, working closely with suppliers to arrive at a practical and satisfactory solution.
We are one of the industry's longest-serving and most experienced inspection & expediting service providers and, as such, we are regularly commissioned to undertake non-destructive testing, chemical analyses and high-level manufacturing process and procedural review projects, including welder qualifications.
To help you retain control of remote suppliers and manufacturers, we also offer a full witness-testing, documentation review and pre-shipment inspection service, which is routinely undertaken at supplier facilities worldwide.
We have inspection, expediting and QM personnel located in all of the world's major continents, which helps us to ensure genuine global coverage and keeping essential travel costs incurred on your behalf, to an absolute minimum.
We can also perform an out-and-out of your company's own internal inspection records, examine results, analyse individual test procedures, assess the equipment used and verify that the results derived are fully traceable to national and international standards.
In short, whatever your requirements – and wherever you're based – Turner & Coates can act as your independent local eyes and ears, whilst delivering a timely and cost-effective solution that gets results.
Turner & Coates – the total solution!
---
Call us today on 0161 660 8656 from within the UK. We can also be contacted on +1 (404) 462-5729 from the US and Canada.