ISO 9001 - keeping first-rate business practice at the forefront!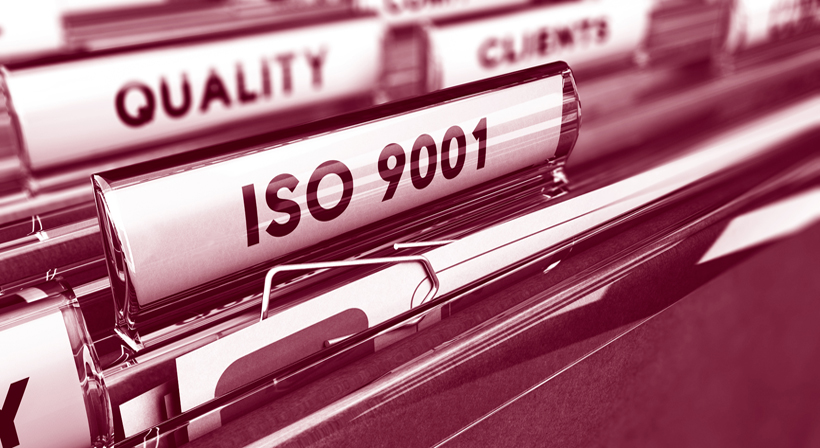 Perhaps the most vital process for ensuring operational quality and facilitating continuous improvement in today's fiercely competitive business climate, is achieving and maintaining ISO9001 certification.
By far, the world's most recognised and widely implemented Quality Management system, ISO 9001 helps companies and organisations of all shapes and sizes succeed through enhanced customer satisfaction, staff motivation and ongoing development of their day-to-day business practices and procedures. With over 500 clients already successfully guided through the ISO9001 implementation process, Turner & Coates is one of the UK's most dedicated and experienced Quality Management service providers with an established, global customer base and a simple, straightforward approach that consistently meets client needs and expectations.
Although the rules and demands in this area may change over time, the core standards for businesses requiring ISO9001 certification include:
a set of procedures covering all key processes.
monitoring these processes to ensure they remain effective.
suitable and accurate record-keeping.
checking outputs for defects, with reparative action taken where appropriate.
regularly reviewing individual processes and the quality system itself for effectiveness.
facilitating continual improvements.
At Turner & Coates, we can help you demonstrate that formalised practices and processes are consistently applied within your business, whilst assisting you in improving the way your company operates, and providing a detailed framework for monitoring and enhancing its future performance.
The Quality Management systems we prepare and provide are effective, comprehensive and tailored to a company's specific requirements. Where an organisation has multiple Management systems covering Quality, Environmental and Health and Safety Management, these should form one coherent, fully integrated system. Here at Turner & Coates, our approach to achieving the level of seamless integration required is to remove any duplication or outdated practices and ensure that the system in question – whether combined or stand-alone – becomes part of the day-to-day running of the business or organisation concerned.
Furthermore, we ensure that all Quality Management systems achieve consistency of operation, stimulate ongoing quality improvements, enhance customer satisfaction and foster a more productive, co-operative and fluid working environment. We aim to reduce the administrative burden of your Quality Management system by streamlining the documentation processes.  Obviously, a company must be able to operate its own Quality Management system once implemented and, indeed, self-ownership is key to any system's continued success.  Turner & Coates aim to achieve this through a combination of training, education and internal auditing.
---
Call us today on 0161 660 8656 from within the UK. We can also be contacted on +1 (404) 462-5729 from the US and Canada.