UK government launches new plan to tackle water pollution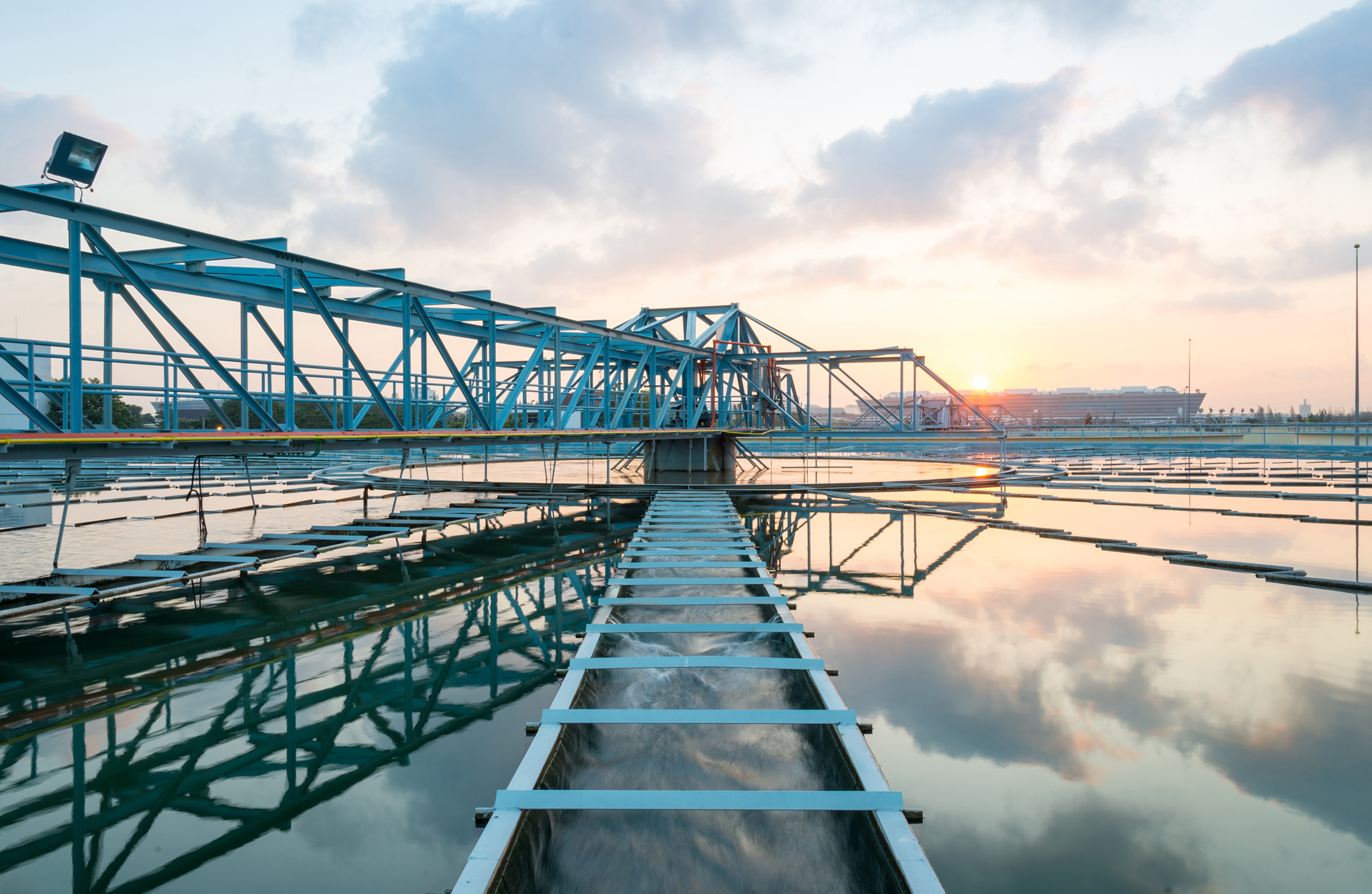 Last week, we saw a potentially watershed moment in the ongoing drive to protect water supplies and preserve the integrity of aquatic eco-systems here in the UK, with the Government announcing its new 'Plan for Water', launched by the Department for the Environment, Food & Rural Affairs (DEFRA).
Rolled out amid a long-running domestic scandal over some privatised water firms allegedly pumping raw sewage onto British seashores and into rivers, the "Plan For Water" will accelerate some £1.6 billion ($2.0 billion) of investment into the UK's domestic water infrastructure to start between 2023 and 2025. It will also seek greater investment from water companies, tighter regulations, more frequent inspections and larger fines for polluters. Under the Plan, these fines will be reinvested into a new Water Restoration Fund which, it is envisaged, will deliver on-the-ground improvements to water quality as well as supporting local groups and community-led schemes set up to protect the UK's precious waterways.
Introduced by the UK's Secretary of State, Therese Coffey and Parliamentary Under Secretary for DEFRA, Rebecca Pow, the "Plan For Water" also includes a commitment to consult on a ban on the use of plastic in wet wipes – widely blamed for causing sewer blockages when disposed of down toilets – and working with industry to ensure plastic-free alternatives are available to the public in the future.
Stronger regulation
Subject to consultation, the "Plan for Water" will encompass a blanket ban of UK sales of wet wipes containing plastic, as well as the lobbying of manufacturers and marketing companies worldwide to clearly label products that are 'flushable', thus helping to avoid reducing the efficiency of existing sewer systems, or compromising the effectiveness of new installations.
Underpinning the Plan will also be new proposals to restrict the use of 'forever' chemicals – Per and Polyfluoroalkyl Substances (PFAS). These are often found in UK rivers and seas and have a potentially devastating effect on aquatic, marine and wildlife. PFAS are commonly present in fire-fighting foams, and the UK Health and Safety has recently propounded a complete ban on their use.
Additional measures relating to the UK Government's new "Plan for Water" will be an earlier deadline for water companies to reduce the usage of chemicals in their treatment practices regarding wastewater, integrating water and flood planning to target high-impact actions for nature and reducing overall water demand in the UK by encouraging water companies to increase smart meter installations for both household and commercial customers.
Tougher enforcement
To help establish the new "Plan for Water", changes to the law are also being currently being explored and consulted upon, in order to enforce and increase the scope and maximum amount the Environment Agency (EA) can secure in penalties for water companies for damaging the environment.
Likewise, there will be an increase in the permit charges on water companies to fund more Environment Agency (EA) inspections in line with new targets. Lastly, there will be a thorough review and update of the existing memorandum of understanding between the EA and Ofwat (the Water Services Regulation Authority) for enhanced joint regulatory oversight of water companies.
Cautious welcome
Covering both water environment, purity and resources, the "Plan For Water" has received a cautious welcome from The Wildlife Trusts, a prominent UK group of nature conservation charities. "This investment is imperative and we urge government to ensure that projects begin as soon as possible," said Ali Morse, Water Policy Manager at The Wildlife Trusts. "Water companies develop long-term plans for water supply and wastewater, which include environmental improvements, but these are set to happen over decades. Our waters and wildlife cannot wait."
Turner & Coates – helping water and wastewater companies everywhere go with the flow!
Across the globe, water and wastewater regulations will rightly become more stringent in response to pressing enviromental needs, continuing pollution threats to natural wildlife habitats and ongoing issues with our precious marine ecosystems.
For more than 140 years, Turner & Coates has been operating at the high-water mark of international inspection and expediting, serving a broad and diverse range of industries and sectors from metal processing to oil, chemical and gas manufacture. We are also experienced in supplying a full range of inspection, expediting and quality management services to water management/treatment and wastewater companies, undertaking many high-profile projects here in the UK, the Americas and Europe.
Our services in this key area can be tailored to fit the specific requirements and timelines of your project, but they typically include inspection and expediting of equipment at supplier sites worldwide, on behalf of those organisations who manage wastewater treatment and are either upgrading their existing infrastructures, or adding new installations to their estates, in order to better fulfil their environmental commitments and responsibilities.
As you would expect from a company that benefits from demonstrable industry experience and true global coverage, our inspectors, engineers and auditors are comfortable working across a broad and extensive range of projects – at any point along the supply chain – and in a wide variety of different international languages, to help ensure everything is completed in a timely, hassle-free manner, complemented by a full client reporting service for added peace of mind.
Furthermore, Turner & Coates can help water treatment/management and wastewater companies everywhere clean up their acts in response to new legislation and directives, with our unrivalled expertise, consultancy and auditing services across the world's major environmental management systems, including ISO 14001.
ISO 14001 – a watertight system for ensuring full environment compliance
Measurable excellence, ongoing progression and sustainability with regard to environmental management is a legal duty of today's businesses, factories or plants, regardless of the industries or nations in which they operate.
Part of the ISO 14000 family of Environmental Management standards, ISO 14001 exists to help companies and organisations across the globe fulfil and uphold their 'green' missions and obligations, whilst continually reducing the ecological impact of their day-to-day working practices and procedures, with a long-term commitment to eliminating them altogether in many industries.
Similar to the ISO 9000 family of Quality Management standards – in that it applies to a business as a whole rather than to the product itself – ISO 14001 helps businesses worldwide to respond positively, decisively and effectively to changing environmental conditions, in balance with pressing socio-economic needs.
The single biggest environmental management standard worldwide, ISO 14001 provides your business with a fully systematic approach to achieving responsibility and verifiable control in this all-important area, in order to build long-term success and contribute to sustainable best practice and future development.
As part of our comprehensive provision in this vital and growing area of our service portfolio, we can provide full, turnkey consultancy/systems development for those organisations who want to demonstrate control of their processes through independent certification of their management systems.
Devised to follow the established 'Plan-Do-Check-Act' methodology of the ISO 9001 standard, ISO 14001 actively encourages and stimulates positive, productive communication with all parties concerned including employees, contractors, neighbours and regulatory authorities.
Call us today on +44 (0)161 660 8656 – or +1 (404) 462 5729 if you're based in the US – for more information and to discuss your next project with us.
Turner & Coates – excellence as standard!
---
Call us today on 0161 660 8656 from within the UK. We can also be contacted on +1 (404) 462-5729 from the US and Canada.