The North American Pulp and Paper Market Keeps Rolling On!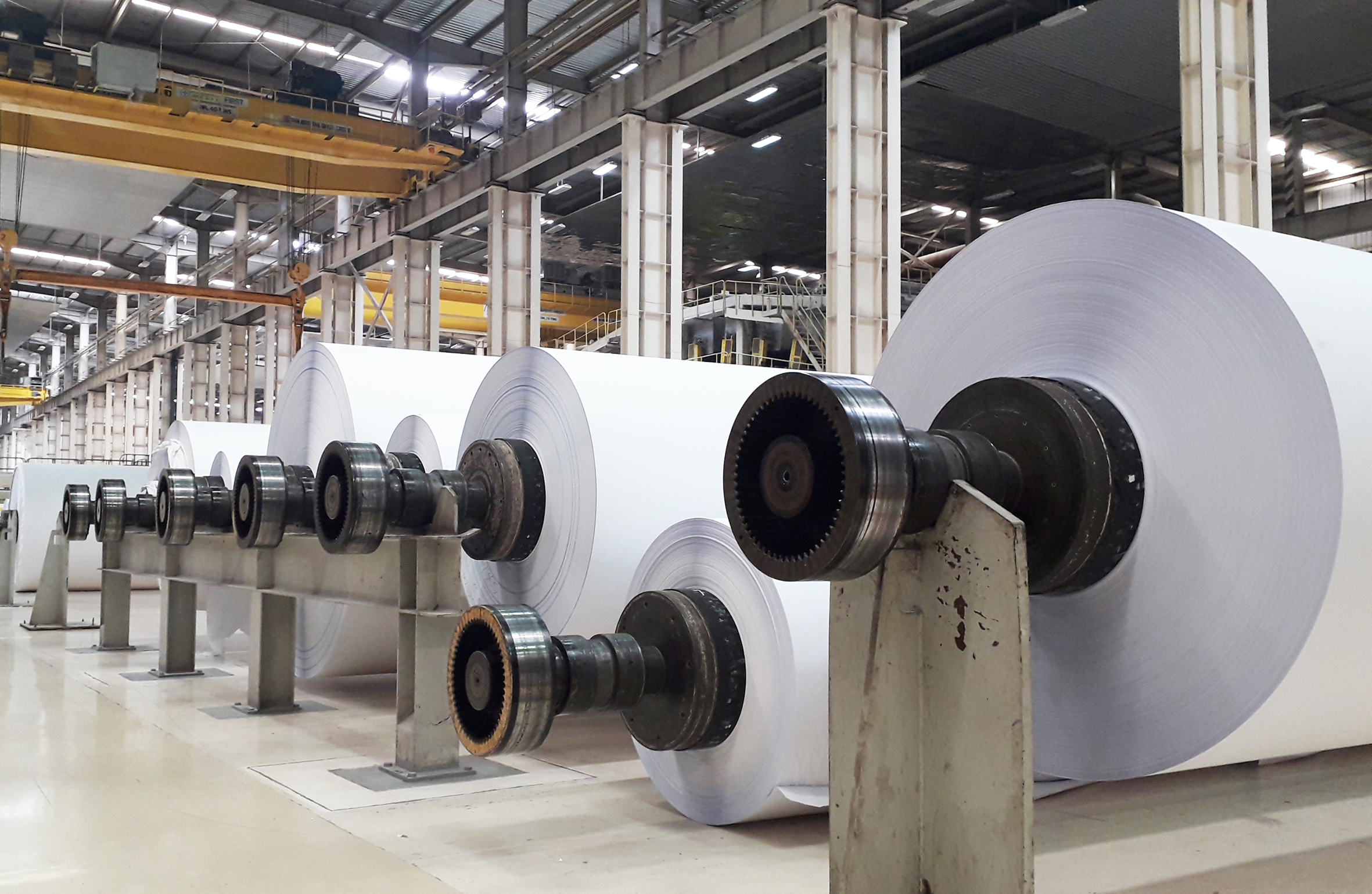 Despite the growth of digital media, web-based transaction and consumption of news online, the pulp and paper market in the United States and Canada remains buoyant and is expected to grow further over the next seven years.
Segmented into printing & writing, wrapping & packaging, news print, sanitary and others, this globally important market is currently worth an estimated $64.5 billion; a figure which is predicted to rise to more than $65 billion, according to Indian-based market research specialists, Fortune Business Insights in their recently-published report "North America Pulp and Paper Market 2022-2029".
This continuing growth is being fuelled, in part, by pulp and paper mills across the continent recognising the need to update their systems and invest into advanced technologies to boost energy efficiency, streamline their day-to-day operations and step up to their environmental responsibilities. According to the US Environmental Protection Agency (EPA), pulp and paper currently generates the third-largest amount of industrial air, water and land emissions in Canada and the sixth-largest in the United States (source: EPA Toxic Release Inventory Analysis 2017). Likewise, discarded paper and paperboard presently accounts for around 26% of solid municipal waste in North American landfill sites (source: EPA: Advancing Sustainable Materials Management 2018).
Additionally, the Fortune Business Insights study has highlighted a global rise in popularity for packaging paper, in response to the ever-increasing footprint of sanitary and speciality papers. Similarly, the global push for recycling is anticipated to play a key role in the growth of the industry across the US and Canada. In 2020, the American Forest & Paper Association (AFPA) stated that approximately 66% of all paper consumed in the US was recycled; driven by successful and high-profile initiatives in New Jersey, Pennsylvania, Rhode Island, Wisconsin and California.
For more than 140 years, Turner & Coates has been working at the cutting edge of global inspection, expediting and auditing across a broad range of industries, including pulp and paper. We also benefit from over four decades of proven experience and expertise in providing detailed management systems consultancy to clients ranging from petro-chemical producers and power generation companies to pulp and paper manufacturers.
Wherever you are located in the world, we are comfortable working in a wide variety of different languages to assess your business for IS0 14001 certification, helping you comply with your environmental responsibilities in a straightforward and hassle-free manner.
Part of the ISO 14000 family of Environmental Management standards, it exists to help companies and organisations of all shapes and sizes to manage their environmental impact responsibly, and become independently verified as an ISO 14001 certified business.
Similar to the ISO 9000 family of Quality Management standards – in that it applies to a business as a whole, rather than to the product itself – ISO 14001 helps businesses and organisations across the globe to respond positively, decisively and effectively to changing environmental conditions, in balance with pressing socio-economic needs.
The single-biggest environmental management standard worldwide, ISO 14001 is designed to provide your business with a fully systematic framework and approach to achieving demonstrable responsibility and compliance in this all-important area, in order to build long-term success and contribute to sustainable development. It makes clear to your customers that your business is committed to responsible environmental management.
Devised to follow the established 'Plan-Do-Check-Act' methodology of the ISO 9001 standard, ISO 14001 consistently encourages and enhances proactive and productive communication with all concerned parties, including employees, contractors, neighbours and regulatory bodies.
As part of our all-embracing provision in this vital area of our service portfolio, here at Turner & Coates, we help companies to efficiently integrate their environmental management requirements into their existing management systems, rather than creating separate systems for different standards. A company can only really have one management system that must incorporate all quality, environmental, health, safety and financial aspects.
It's all part of the service, here at Turner & Coates – over 140 years of excellence as standard!
---
Call us today on 0161 660 8656 from within the UK. We can also be contacted on +1 (404) 462-5729 from the US and Canada.