New EU environmental benchmarks for a cleaner, greener chemical industry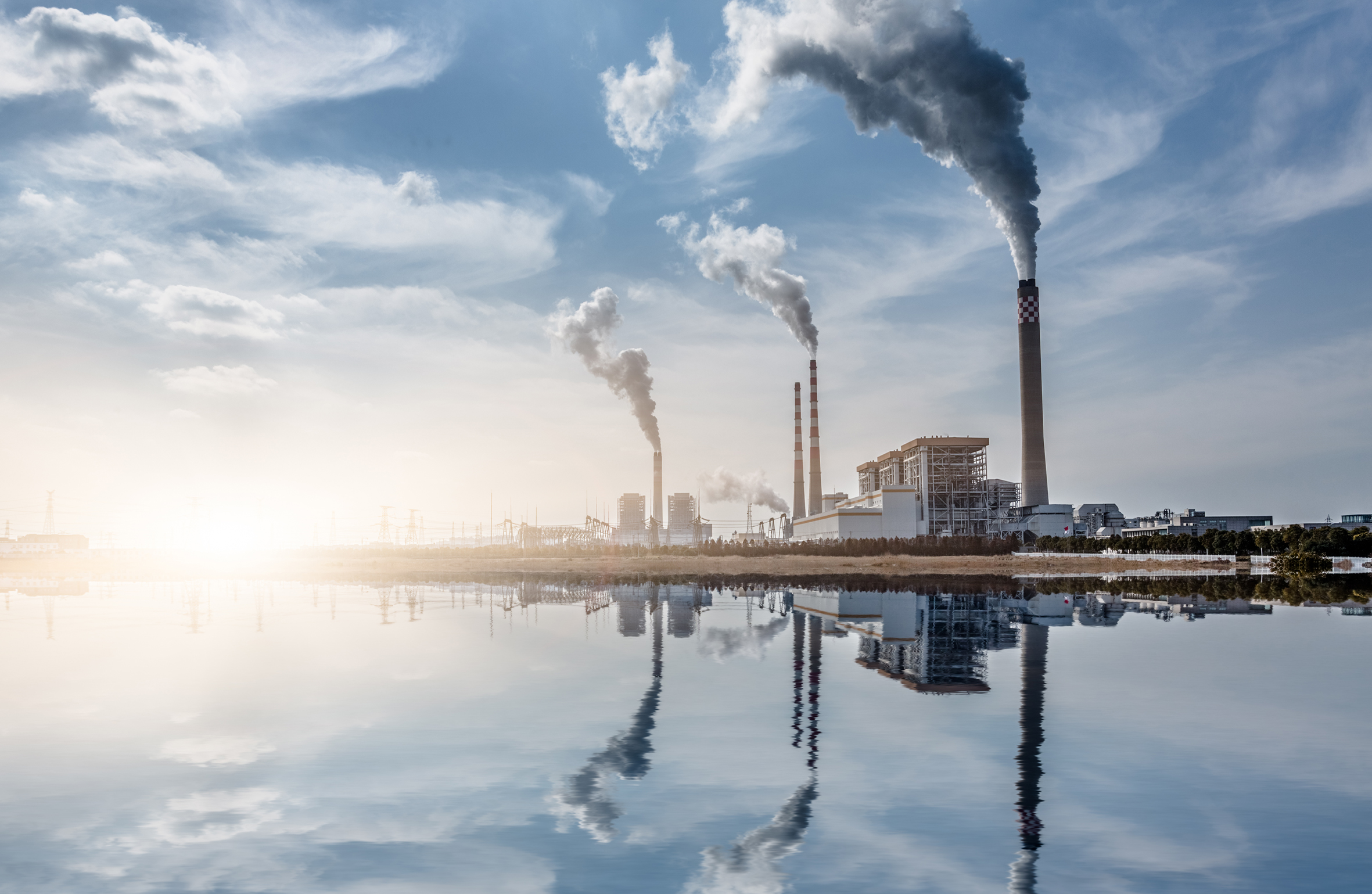 Existing chemical plants will be given a 'four-year' grace period in which to get their installations and day-to-day operations fully into line with these mandatory directives, with new facilities obliged to comply immediately.
Central to this latest set of chemical industry benchmarks implemented by the European Commission, is the management and treatment of waste gas in the chemical sector, based on a range of Best Available Techniques (BATs), agreed by key stakeholders, including industry leaders.
The Common Waste Gas Management and Treatment Systems BATs are principally concerned with the production of organic chemicals, polymers and pharmaceuticals, all of which are responsible for significant emissions of volatile organic compounds (VOCs), with about 40,000 tonnes released into the atmosphere each year.
The new EU standard BATs surrounding Waste Gas Management in the chemical industry are in place to help control emissions across more than thirty key air pollutants. Particular attention is being paid to the emission of carcinogenic and toxic substances, with stricter binding levels for VOCs also established. In addition, these new BATs are introducing a system for preventing, reducing and quantifying diffuse emissions – those which are not channelled or ducted, such as leaks from essential manufacturing equipment.
This is a major step forward, because diffuse emissions account for a significant share of the total air pollution from chemical installations. This challenging new environmental criteria also establishes specific emission caps for VOCs and vinyl chloride monomers (VCMs); two major pollutants resulting from the production of polymers, such as PVC and polyethylene. It also reinforces stringent monitoring and control measures to track the evolution of the expected reduction in emissions throughout the European Union.
This latest EU Industrial Emissions directive also focuses on environmental issues relevant to the 'circular' economy; one based on the recycling and re-generation of products in a sustainable way. These include energy and resource efficiencies (water usage, chemicals consumption and waste generation). The new EU directive also promotes a higher level of sustainable industrial production, by substituting hazardous, harmful chemicals and introducing an approach underpinned by responsible management.
This represents a major step forward by the European Commission, towards its 'Zero Pollution' ambition to reduce air, water and soil emissions to levels harmless to health and the environment. The European Commission's 'Zero Pollution' goal is one of the Green Deal's headline actions on pollution, among a series of far-reaching initiatives aiming to make Europe the world's first climate-neutral continent.
Turner & Coates – Helping to maximise environmental sustainability
Here at Turner & Coates, we are one of the chemical industry's most dedicated and experienced inspection, expediting and quality management service providers, benefiting from wide-ranging knowledge and expertise in the implementation, assessment and certification of a diverse range of quality management standards, including RCMS / RC 14001.
Focused on chemical organisations, manufacturers and their suppliers, the Responsible Care Management System (RCMS) was devised by the American Chemistry Council (ACC) as a global standard to help regulate the worldwide chemical industry. It drives measurable and lasting improvements in environmental sustainability, whilst helping businesses improve their overall performance, enhance their levels of customer satisfaction, reduce costly errors and boost sales and profitability.
RC 14001 is a universally recognised technical specification combining elements of the RCMS with ISO 14001, to create a robust and reliable structure for standardising the practices and procedures of companies working in this potentially hazardous and high-risk industry. Both RC 14001 and RCMS drive ongoing operational improvements and progression in seven key areas:
* community awareness
* security
* distribution
* employee health and safety
* pollution prevention
* process safety
* product stewardship
The certification process begins with companies identifying, assessing and evaluating potential hazards and risks inherent in their day-to-day working practices. They then move on to establish goals and objectives targeted at managing these intrinsic risks, whilst addressing the concerns of their employees, communities, customers, suppliers and other key stakeholders. Subsequently, these companies implement their goals and objectives before developing, documenting and executing a formal policy to ensure all targets are realised.
Constant performance measurement, monitoring and corrective action is key to the RCMS/RC 14001 certification process, and includes thorough self-assessment to verify the company's ongoing compliance with current industry legislation. This approach enables any necessary corrective or preventive action to be taken, backed up by a periodic review process to monitor the continued suitability, adequacy and effectiveness of the management system.
Turner & Coates is a tried-and-trusted global management systems specialist, benefiting from a wealth of third-party consultancy and auditing expertise across a broad and diverse range of industries.
Our highly experienced team of auditors are always on hand to provide specialist advice and unrivalled consultancy knowledge wherever you are based in the world and, as such, are comfortable working in a wide variety of different languages.
Turner & Coates – helping to make industry more sustainable!
---
Call us today on 0161 660 8656 from within the UK. We can also be contacted on +1 (404) 462-5729 from the US and Canada.