New England state targets 100% renewable energy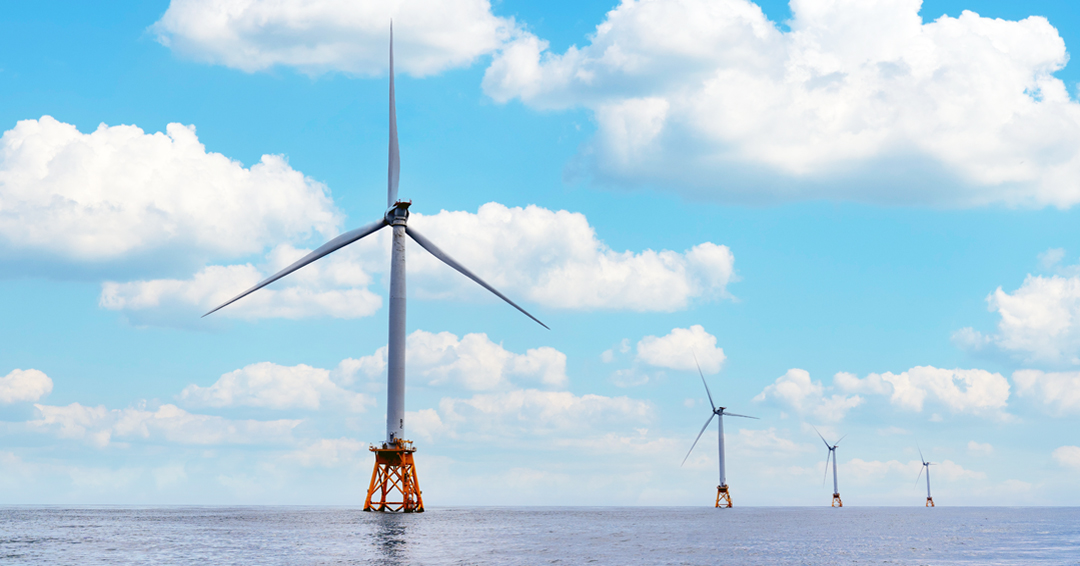 The Governor of the State of Rhode Island has just signed legislation setting the most ambitious target to date, in the entire United States of America, when it comes to renewable energy.
This legislation, committed to and ratified by the state's Democratic Governor Dan McKee, states that all of the energy provided to Rhode Island will be generated entirely from renewable sources whether those be wind, solar, biomass or geothermal, by 2033.
New England sets completely renewable target
This pioneering and forward-thinking environmental drive was championed by the state's Senate President, Dominick Ruggerio. Initially, Mr. Ruggerio had intended to be even more ambitious with the target date – summer 2030 – but that was changed during the legislative process, in order to allow more time for offshore wind projects to come online and for battery storage technologies to properly develop.
Even so, it's by far the most aspiring and challenging renewable energy conversion timeline in the whole of the US. North West Coast state Oregon is the next most ambitious, having itself recently passed legislation that requires all domestic electricity providers to totally eliminate carbon emissions by 2040, according to the National Conference of State Legislatures (NCSL).
Governor McKee was part of a delegation of East Coast governors that travelled to Washington D.C. at the end of last month, to sign a formal partnership agreement with the White House, to boost the growing offshore wind industry in US territorial waters, a key element of President Joe Biden's commendable plan for climate change.
Rhode Island's General Assembly also approved legislation earlier this year that mandates the state's electric utility to contract for up to 1,000 megawatts of new offshore wind capacity. The first US offshore wind farm opened off Block Island – close to the Rhode Island town of New Shoreham – in 2016, and is a five-turbine, 30 megawatt project, in 2016. This farm currently has an annual net output of 125 gigawatt-hours (GW-h) and is owned by Renewable Energy Solutions speclalist, Orsted US Offshore Wind, headquartered in Boston, Massachusetts.
The energy behind renewable sources is building throughout the US
Renewable energy is the world's fastest-growing energy source and an absolutely essential element in helping the world to achieve net zero and avoid climate catastrophe. According to the US Energy Information Agency, renewables will be the primary source for new power generation until at least 2050, and the momentum globally is really beginning to build.
Rhode Island is the smallest US state by area, and the seventh-least populous, with just over 1 million residents. However, partly due to its small land mass, it is the second-most densely populated state after New Jersey.
Other than Rhode Island and Oregon, there are currently 9 US states with a 100% Renewable Portfolio Standard (RPS), or clean energy standard mandate in place. These are Arizona, California, Hawaii, Illinois, Maine, New Mexico, New York, Virginia and Washington. However, the timelines for these vary greatly – between 2040 and 2050  in some cases, though Arizona will not be 100% committed to renewable energy production and consumption until 2070 – so the Rhode Island target is both hugely commendable and extraordinarily ambitious.
An RPS is a regulation that requires the increased production of energy from renewable sources, such as wind, solar, biomass and geothermal. So, far, it has been adopted in 39 of the 50 US States as well as the District of Columbia which contains Washington D.C., the capital city.
Committed to helping drive change in global energy management
Here at Turner & Coates, we are experienced providers of high quality inspection, auditing and expediting services to the global power generation industry including hydro electric systems, hydro turbines and, increasingly, wind farms both on and offshore.
Key to our growing service provision in this crucial area, is the auditing and implementation of the ISO 50001 Quality Management system, along with equipment inspection and expediting where required.
ISO 50001 is based on the common elements of the ISO family of Management System standards, to ensure a high level of operational compatibility with other established frameworks. It sets out a program of core requirements to which businesses and organizations must adhere, if they wish to be certified and registered in this increasingly important area.
The ISO 50001 Quality Management standard focuses on:
* energy-related legal obligations
* internal practice and procedure review
* data management and official documentation.
The principal tenet of ISO 50001 is the development of a realistic and targeted Energy Action Plan, tailored to the specific requirements and parameters of your business and the industry or sector in which it operates, whether that be renewable energy or not. Moreover, the ISO 50001 Energy Management standard aims to help companies across the globe reduce their reliance on fossil fuels, trim their day-to-day energy costs and pursue a more proactive and responsible approach to cutting their greenhouse gas emissions.
At Turner & Coates, we are committed to helping our clients achieve full ISO 50001 compliance, by providing advice and assistance with the implementation of the controls necessary for energy efficiency measures. We also help to ensure that improvement targets and objectives set are SMART ('Specific, Measurable, Achievable, Realistic and Time-bound').
It's all part of our contribution to driving change in global energy management.
---
Call us today on 0161 660 8656 from within the UK. We can also be contacted on +1 (404) 462-5729 from the US and Canada.