It's all stacking up against the global ocean freight industry!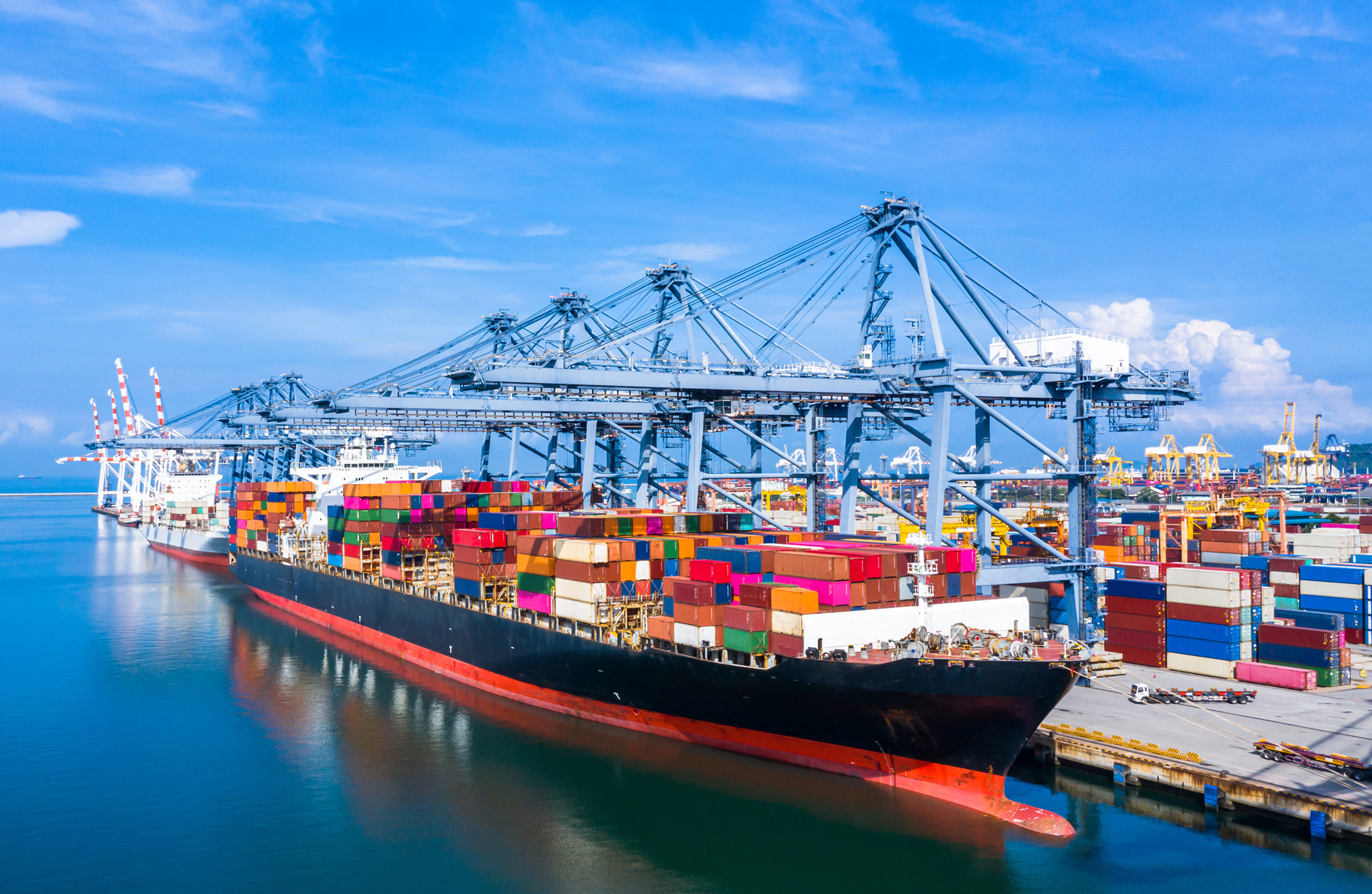 It's safe to say that the worldwide container shipping industry has been facing some unique and extreme challenges over the past couple of years… and this significant pressure on the global supply chain shows no sign of diminishing any time soon.
Ships carry around 90% of the world's trade and, although this vital global network was already losing some of its momentum even before the emergence of COVID-19, the pandemic was a severe blow to an already stretched industry sector.
As worldwide restrictions affecting travel and sea freight gradually began to withdraw in the first part of 2022, many of the industry's operators were cautiously optimistic of this beleaguered market returning to a semblance of normality. Then, out of the blue, came the war in Ukraine – a major producer of steel, energy, oil chemicals and neon gas – quickly followed by rocketing fuel prices, the fresh wave of lockdowns in Shanghai – the world's largest seaport – and several other key factors, all of which we will be exploring in this, our latest blog.
A fresh wave of lockdowns in Shanghai
Shanghai is the economic and commercial capital of China, as well as being the world's third most densely populated city. In March 2022, the city's authorities confined almost all of its 25 million plus inhabitants to their homes, as China became embroiled in its worst battle against COVID-19 in two years. As of June 2022, more than 2.7 million people in the city's Minhang district were still living under stay-home orders as local authorities embarked on a programme of mass coronavirus testing.
Given Shanghai's status as the world's largest port, these restrictions have contributed significantly to a major supply chain catastrophe impacting almost every country around the world. Since mid-April, major marine transport corporations such as Yang Ming, Ocean Network Express and Hapag Lloyd have cancelled more than 36 voyages to Shanghai. The strict lockdown measures have also resulted in a shortage of 40-foot containers. Additionally, several carriers have stopped accepting shipments of perishable and dangerous cargoes to Shanghai, primarily due to a shortage of specialised storage space at the port itself.
Likewise, although the terminals at Shanghai have remained operational throughout the latest wave of lockdowns, the lack of available manpower, due to the stay-home orders imposed there, have resulted in a huge backlog from which Shanghai will take some to fully recover. The Yantian Port, for instance, suffered a volume decline of 43% during the lockdown.
Equipment availability and space shortages
One of the most significant reasons for the current delays in the container shipping industry is the lack of available equipment and shortage of space whilst in port. Furthermore, these damaging twin factors are conspiring to drive up shipping prices in certain lanes across the global ocean freight network. Continuous low schedule reliability levels have forced sea freight companies to pay premiums for securing precious docking space. The overall price of shipping containers currently stands at an all-time high of $6,000 for a standard 40 ft. container… over double what it was before the pandemic (source: Forbes, September 2021).
Congestion at ports
The crippling congestion across the major west and east coast US ports – and a great many of the leading European ports – is also making a sizeable contribution to the current situation regarding worldwide shipping delays. This congestion is the result of an increase in demand for goods across the US, as well as the fall-out of the lockdowns implemented to attempt to contain the spread of COVID-19 at the height of the pandemic there. The bottlenecking at the US West Coast ports began in earnest, which led to carriers and shippers switching their operations to the East Coast ports such as Savannah, Virginia and Charleston which, almost instantaneously, began to experience similar congestion.
This jam in both American and European ports has subsequently resulted in considerable delays for freight originating from Asia. Although the situation has improved slightly in North America over recent weeks, this is largely because of the fewer sailings from the Chinese ports, such as Shanghai.
Issues with Customs
Delay of shipments to the United Kingdom has also been caused by changes to customs declarations following Brexit.
The new customs checks in force at the UK's major container ports – Immingham, Felixstowe, Tees, London, Liverpool, Milford Haven and Southampton amongst others – started from 1st January 2022 and have resulted in a drop in imports, as well as delay for cargoes coming from European countries. Moreover, the implementation of full border checks from July 2022 onwards will result in further delays of cargo and freight to and from EU-member countries such as France, Germany and Poland.
Our solution
To avoid further delays in shipping, we recommend that our customers plan well in advance and use industry-standard forecasting software, in order to ensure both port space and equipment availability.
As part of our continued efforts to minimise this unwanted, yet unavoidable business disruption to our clients, we are also advising you to source and secure warranted, fit-for-purpose, second-hand equipment suppliers wherever possible, particularly in the field of electrical components.
We are also recommending that, wherever possible, you downgrade to previous software versions to take advantage of the second-hand, older controllers available on the market.
Lastly, we are always on hand to help you build plenty of lead time into your projects to help avoid additional disappointment and further hold-ups.
It's all part of the service, here at Turner & Coates.
---
Call us today on 0161 660 8656 from within the UK. We can also be contacted on +1 (404) 462-5729 from the US and Canada.