New Hydrogen Burner to Revolutionise Tissue Production!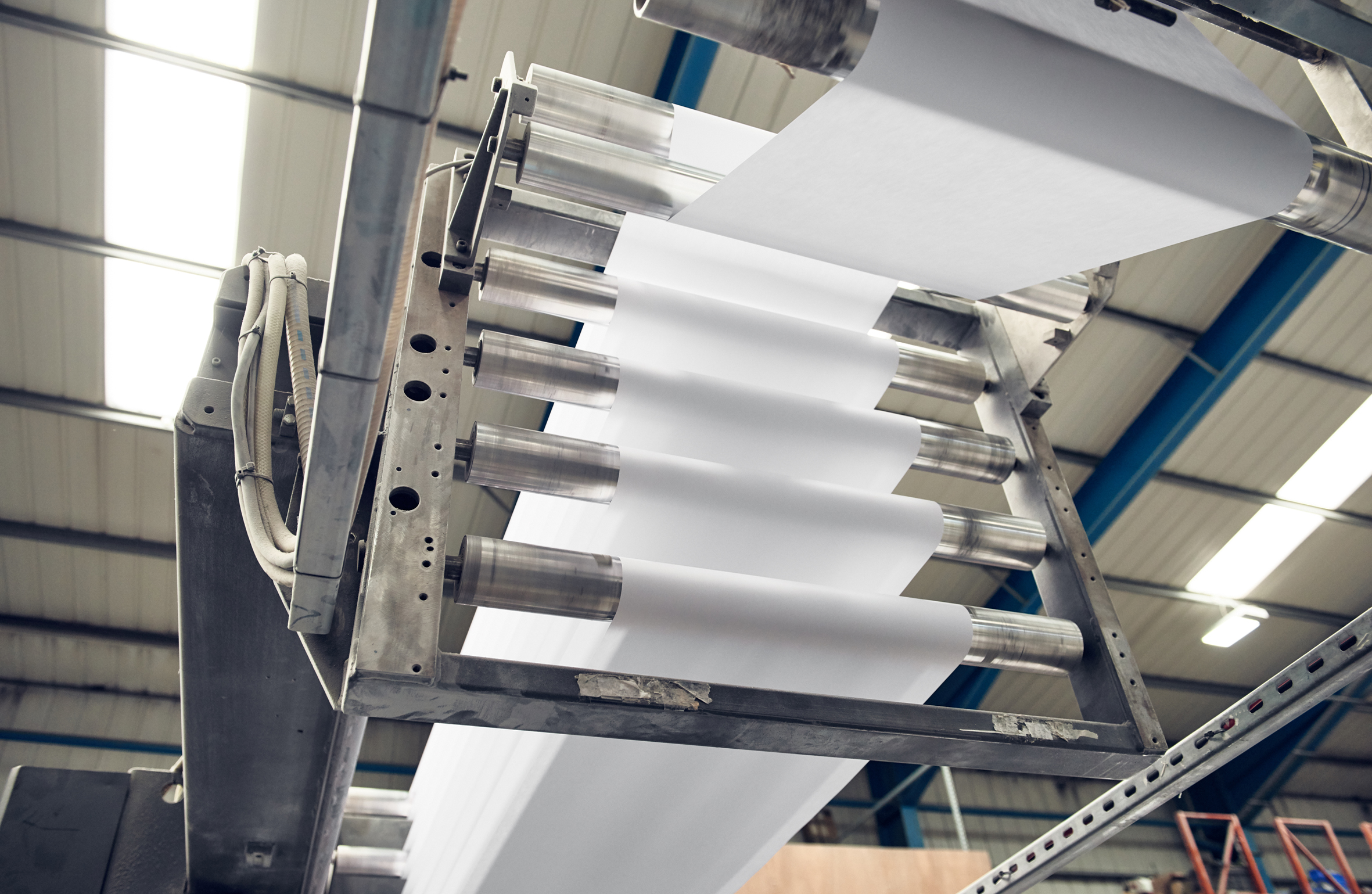 One of the world's major specialised paper machine manufacturers has just blazed a trail in the field of eco-friendly tissue production, following the launch of its new Hydrogen Burner.
Headquartered in Lucca, North Western Italy – an area widely known within the industry as 'Tissue Valley' – and with offices and service centres in China and North America, Toscotec (TT) has been a tireless innovator, developer and manufacturer of turnkey projects, complete machines, rebuilds and stand-alone equipment for the paper, tissue and board production industry, ever since its foundation in 1948.
A company with a high-profile, long-standing commitment to the environment, industrial sustainability and reducing the ecological footprint of the paper industry, TT has developed a new generation 100% Hydrogen Fuelled Burner, designed and tested for use with Yankee Hoods, which use high-temperature air to dry tissue and towel products at speed. This highly advanced, in-line burner is set to successfully drive energy transition within the paper manufacturing industry, from fossil-based to zero-carbon operations.
The TT Hydrogen Burner features precision-controlled combustion and two safe operation modes – carbon-free and carbon-reduction. In carbon-free mode, the new burner runs solely on hydrogen; and is fuelled by a mixture of natural gas and hydrogen, when switched to carbon-reduction mode.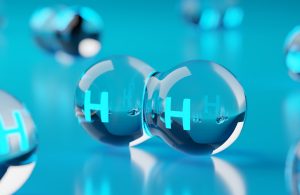 So, what exactly is hydrogen and why is it so important?
Hydrogen (H) is the first element in the periodic table, as well as being the most abundant gas in the known universe. Despite this, no natural hydrogen is produced on Earth; it is only found in a compound form, such as water (H20), which is, of course, a combination of hydrogen and oxygen. Hydrogen is also present in other forms, such as hydrocarbons which are contained within many industrial and commercial fuels such as petrol, diesel, natural gas, methanol and even propane.
Hydrogen is not, in fact, an energy source in itself, but instead a highly-efficient energy carrier and, for this reason, it has a unique and important role in the global energy system. For instance, it is three times more efficient than gasoline. One of the biggest challenges with hydrogen, however, is obtaining it in its pure form. Although hydrogen is a 'green' fuel during its usage, extracting it from its compound form requires a lot of energy. That said, it can be produced biologically using anaerobic and photosynthetic micro-organisms to break down carbohydrate-rich, non-toxic raw materials; in other words, wholly renewable energy sources.
So, in the future, hydrogen could very well replace fossil fuels in all thermal processes associated with tissue-making, including steam production and air system burners. Hydrogen can also be efficiently stored in pressure vessels, or injected into the existing natural gas grid.
Toscotec's new generation 100% Hydrogen Burner is catering directly to an industry that's crying out for technological innovations that will enable it to work in full hydrogen – and therefore a much greener – mode. The TT Hydrogen Burner is now ready for industrial-scale production, following successful tissue machine air speed, temperature and humidity tests.
At present, hydrogen availability for tissue mills is, admittedly, limited, so the burner can be set to carbon-reduction mode, burning hydrogen mixed with natural gas, or even just natural gas if necessary. Once hydrogen becomes readily available, a simple nozzle replacement converts the machine to carbon-free mode, thereby ensuring the highest possible combustion efficiency based on 100% hydrogen gas.
Turner & Coates – running the rule over international business!
For more than 140 years, Turner & Coates has been working at the cutting edge of global inspection, expediting and auditing across a broad range of industries, including pulp and paper. As a company, we benefit from a growing team of dedicated and specialist consultants, engineers and auditors located in over 50 countries worldwide from Sweden to South Korea, from Chile to China and from Poland to Peru.
Pulp and paper has always been a key industry sector for us, and our reputation in this area has recently been boosted still further with a project for one of our most established industry clients, which involved various visits to manufacturer and supplier sites in Tuscany, North Western Italy, including Toscotec, with whom we have worked with on several previous occasions, in various capacities.
Turner & Coates – taking expediting literally!
To us here at Turner & Coates, expediting – sometimes also referred to as vendor surveillance – is so much more than a simple checking exercise. We see it as anticipating and highlighting potential problems, and helping to prevent delays through a detailed review of supplier documentation and equipment inspection, whenever and wherever it is deemed necessary and appropriate.
We routinely expedite everything from pumps to power cables, and benefit from a solid, dependable track record in all the major global industries including aerospace, aluminium processing, oil, gas & chemical manufacture, power generation and pulp, paper & packaging.
Our high quality expediting capabilities – at the core our service portfolio since the 1930's – are also focused on analysis of activities and, of course, working in close conjunction with your contracted suppliers to achieve a mutually satisfactory and workable solution.
At all points during the expediting/vendor surveillance process, we strive to ensure that your order is given the very highest priority by your supplier, and is manufactured to the standards you require and demand. Furthermore, we'll maintain the supplier's focus on delivery to a pre-determined schedule or deadline.
Quality Management – keeping best business practice at the forefront!
Turner & Coates is also one of the industry's most dedicated, experienced and well-respected Quality Management specialists, with an established, global customer base and a simple, straightforward approach that consistently meets client needs and expectations. Perhaps the most vital process for ensuring operational quality, stability and, indeed, sustainability is achieving and maintaining ISO 9001 certification.
ISO 9001 is, by far, the world's most recognised and widely implemented Quality Management system, helping businesses of all shapes and sizes succeed through enhanced customer satisfaction, staff motivation and ongoing development. And, with well over 500 clients already successfully guided through the ISO9001 implementation process, our track-record in this crucial area is second to none… but our QM expertise doesn't stop there.
We can audit against – and help to implement – a wide range of industry-specific and environmentally focused Quality Management frameworks, including ISO 50001.
The ISO 50001 Quality Management standard focuses on:
* energy-related legal obligations
* internal practice and procedure review
* data management and official documentation.
The principal tenet of ISO 50001 is the development of a realistic and targeted Energy Action Plan, tailored to the specific requirements and parameters of your business and the industry or sector in which it operates, whether that be renewable energy or not. Moreover, the ISO 50001 Energy Management standard aims to help companies across the globe reduce their reliance on fossil fuels, trim their day-to-day energy costs and pursue a more proactive and responsible approach to cutting their greenhouse gas emissions.
At Turner & Coates, we are committed to helping our clients achieve full ISO 50001 compliance, by providing advice and assistance with the implementation of the controls necessary for energy efficiency measures. We also help to ensure that improvement targets and objectives set are SMART ('Specific, Measurable, Achievable, Realistic and Time-bound').
It's all part of our contribution to driving change in global energy management.
Turner & Coates – excellence as standard!
---
Call us today on 0161 660 8656 from within the UK. We can also be contacted on +1 (404) 462-5729 from the US and Canada.